What to consider when hiring wedding cars
Hiring wedding cars gives you an opportunity to experience fun at its best. Wedding cars mean a lot on a wedding occasions making your big day more colorful. You have to put these things into account when looking for the perfect fleet for your wedding day. The wedding may take place in Kampala city, remote village or on an island but what you have to put in mind is how to save money and time.
Here below, we bring you some of the things to consider when hiring wedding cars.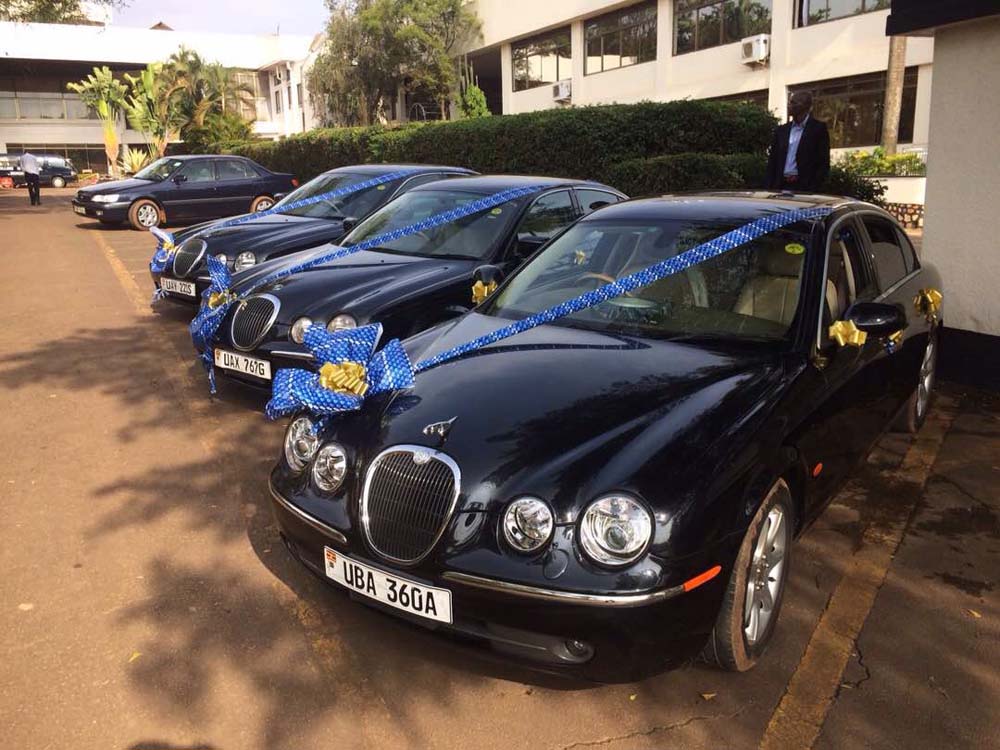 Price and budget
When hiring a wedding car, price and budget is the major determinant which shows you the type and brand of cars you can book for your wedding day. This is the time which makes you understand that what you want can differ from what you can afford if you get to know the price and budget of hiring the wedding cars. You can meet your personal needs and desires if you are working on an open budget which is not common especially if you want to save and is not advised.
Size matters
You have to be knowing the number of people while opting in for hiring wedding cars. You may hire transportation means for the parents of the bride and groom, passengers who will attend the wedding especially those from distant places or village so that to plan accordingly the number, size and type of cars to hire for your wedding.in this case the bride comes with her parents for the wedding and leaves with her husband after the vows have been made.
Time
Time is very important when hiring wedding cars because some chauffeurs work per hour in that they can not manage to spend the whole day at the wedding party. Therefore, you have to inform your service provider the time of arrival and departure so that to avoid the would be the out comes of time delay like fines and penalties.
Leg room
When hiring a wedding car for the bride and groom, you have to get the one with a reasonable leg room so that the couple and their bridal party travel in comfort.it is not fair for the couple and their entourage to move in a cramped condition on their big day.so cars like Mercedes Benz, Range Rover SUVs among the rest have enough leg room except for the compressor.
Weather
You have to consider the season when hiring wedding cars so that not to be interrupted by the rain more especially when it is an outdoor event. Though traditionally they say it is a sign of blessing it is hard to drive in a convertible during the rainy season.
Location of the function
While hiring wedding cars you are advised to choose the wedding locations to be nearby so that you can save the money for the fuel. Long distance venues make the day boring whereby some people may not want to move those long distances and leads to consumption of more fuel. Therefore, the church where you make vows must be next to the reception venues so that to be able to cut the costs so that to be able to make your dream come true.
Fuel consumption
If the car consumes more fuel, its hiring price is also high so you are advised to use those ones which do not consume a lot. therefore, you have to look at the boot of the car to know the numeric inscription of the fuel consumption. Cars scripted with 2.5L or 3L do not consume much fuel so you can hire those ones so that to save.
Time of the year
You have to consider the time of the year when booking your wedding cars.so book you are advised to book as early as possible if your wedding is to take place in the peak season. If you don't book in time, you will find when the choice of your cars is already taken and no other option for you just to take any available by that time since you can not cancel the function day at that moment.
Backup plan
When hiring wedding cars, you have to inform the service providers about the backup plan.in case of any unpredictable problem to be on the safe side since they will be able to provide you with a substitute car. Though if you decide to use vintage or classic cars you are assured nothing will arise on that day.
Theme
Most people these days prefer to hire wedding cars which match their themes like the those which depict their personality in life like class, jobs they do and many more which matches with the modern ways.
Your wedding dresses
You have to hire a car that depicts your theme. The wedding car has to be able to contain your wedding dress so you may be wanting to use jaguar but can not contain your wedding dress automatically you have to choose another one which meets your class, reflects your personality and fit for the big wedding dress.
Therefore, you have to be knowing each and everything which is trending and can match your personal needs and desire either from your service provider or other places so that to make your day memorable. There are also some companies which hire wedding cars at an affordable and low price.
If don't know where to get those companies just get in touch with us by sending an email on info@gorillaugandasafaribookings.com or call us directly on +256-775630809 or +256-701343598 to speak directly to our reservations team